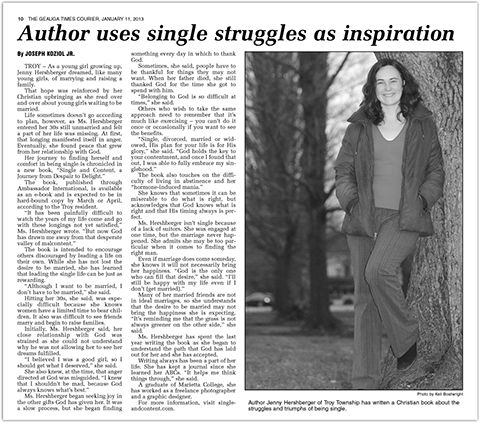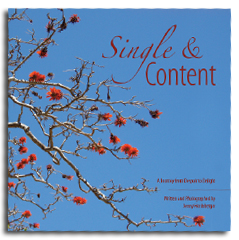 My book "Single and Content: a Journey from Despair to Delight" was published in the autumn of 2012. This experience has opened doors to my writing articles for various publications. In addition, I have been invited to give presentations regarding my book.
As a competent writer I can help you by developing website copy, writing a featured article and sending press releases. Contact me today to discuss the possibilities.
Copyright 2013 © Jenny Hershberger P.O. Box 333; Burton, Ohio 44021 (440) 478-0652 Entities on this website may or may not share the same perspectives of this website.
Buy Jenny's book, "Single and Content: a Journey from Despair to Delight" at www.SingleAndContent.com